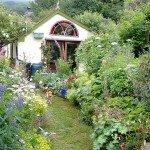 I was born in Surrey in 1967 but grew up in the West Country. I had an idyllic childhood which nurtured my love of the countryside and my passion for animals and nature.
In 1986 I moved to Wales to study Wildlife Illustration followed by two years of Ceramics by which time I had fallen in love with the wild Welsh hills.
In 2002 I bought a tiny little cottage on a wooded hillside in Carmarthenshire which I love. I share it with my four rescue dogs, a motley crew, six glorious cats and a dozen or so chickens. It's here that I have built a lovely studio that looks out over the garden.
I have shown my work in Europe and America but now concentrate on work for galleries and private commission.
---
Work can be seen at:
Really Very Nice Gallery, Bury St Edmunds
Moy Mackay Gallery, Peebles
Cloud Gallery, Horsham
Cloud Gallery, Brighton
Cloud Gallery, Worthing
Cloud Gallery, Chichester
Fountain Fine Art, Cardiff.
Erwood Station Gallery, Builth Wells
The White House Gallery, Kirckudbright, Scotland.
Workshop Wales, Fishguard, Pembrokeshire.